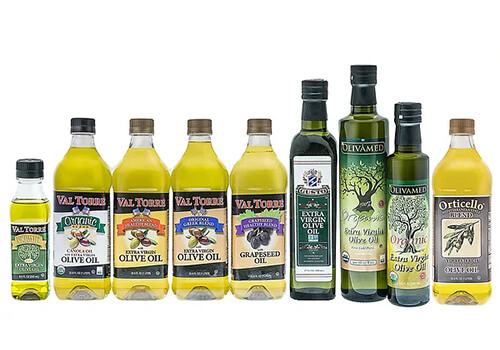 Though we're known broadly for our custom-blended olive oil in Franklin, OH, Olivamed LLC provides a variety of services and a full catalog of products to customers across Ohio, the United States, and worldwide. We're a distributor of extra-virgin olive oil for sale with full capabilities, allowing us to tailor our products to meet your needs. Our full inventory of edible oils and bulk olive oil in Ohio includes:
Edible Oil:
Organic EVOO
Extra-Virgin Olive Oil
Virgin Olive Oil
Pure Greek Olive Oil
Kosher Olive Oil
Organic Canola Oil
Canola Oil
Organic Soy Oil
Soy Oil
Grapeseed Oil
Organic Sunflower Oil
Sunflower Oil
Vinegar:
White Balsamic Vinegar
Dark Balsamic Vinegar
Support Services
Olivamed LLC does much more than just sell Greek olive oils and kosher olive oils in bulk. Olivamed LLC operates in many industries, including food service, retail, and industrial industries. We're equipped to meet the needs of customers at any scale, including through the following services:
Manufacturing:

We have the capability to custom-blended olive oils and other edible oils to achieve the signature taste, specific to the needs of our customers. Because we purchase our extra-virgin olive oil for sale from various countries throughout the Mediterranean we are better equipped to provide the unique taste you are seeking.

Bottling:

We offer a full-service bottling operation in PET, HDPE and glass from sizes ranging from 250 mL to 1 Gallon.
For the food service industry, we pack in 35 pound Jugs, 55 Gallon Drums, and 1,000 Liter Totes.

Private-label olive oil:

We know you have worked hard to establish your brand and need to protect the image you have created. We work with an exclusive design firm that will assist you in creating a unique private-label olive oil for your business.
We can match the taste profile you are looking for with our knowledge and experience with the olive oil markets to guarantee our customers the best Greek olive oils, and vegetable oils at the most competitive prices. We fully support you from start to finish to bring your product vision to life.

Distribution:

We have developed a network of distribution partners over the last decade to expeditiously and cost-effectively get your product to you within 10 business days of receiving an order.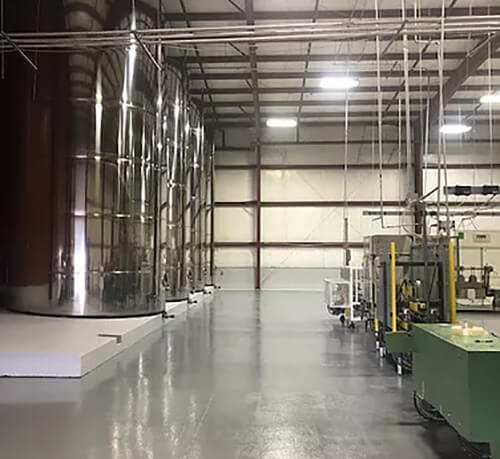 Top-tier products, at affordable prices
Whether you're looking for multiple bulk olive oil products for your operations or need custom-blended olive oils in Ohio, we can provide it. We take pride in the quality of our operations and products, ensuring our customers are satisfied with top-tier products, at affordable prices.
For more information about our private-label olive oils and support services, please contact us today by calling 937-401-0821.