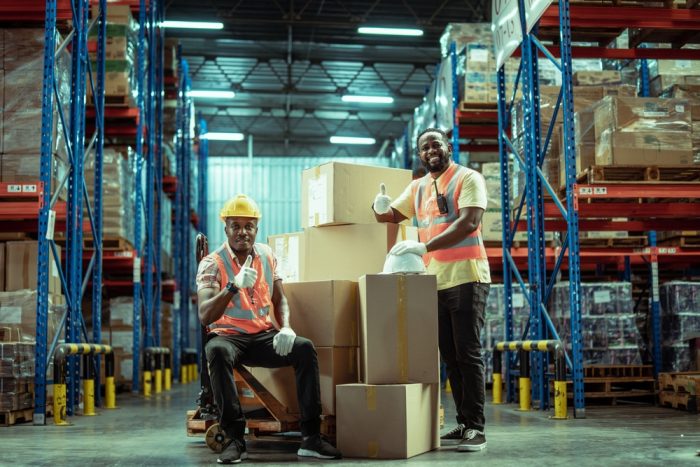 In today's competitive business landscape, finding ways to improve efficiency and boost success is crucial for staying ahead of the game. One effective strategy that more and more companies are adopting is co-packaging. By collaborating with a packaging partner, businesses can unlock a range of benefits that contribute to streamlined operations, cost savings, and increased customer satisfaction. In this blog post, we will explore the concept of co-packaging and discuss its potential in maximizing efficiency and boosting success in your business.
1. What is Co-Packaging?
Co-packaging, also known as contract packaging or co-manufacturing, is the process in which a company outsources its packaging needs to a specialized partner. This partner provides all the necessary expertise, equipment, and resources to handle the packaging of products on behalf of the company. The co-packaging partner functions as an extension of the business, taking care of tasks ranging from packaging design and procurement to assembly and distribution.
2. Streamlined Operations
One major advantage of co-packaging is the streamlining of operations. By outsourcing packaging tasks to a specialized partner, businesses can free up their internal resources and focus on their core competencies. This allows companies to allocate their time, energy, and manpower more effectively, leading to improved overall productivity and operational efficiency.
3. Cost Savings
Co-packaging can also bring significant cost savings to businesses. Packaging partners often have established relationships with suppliers, which can result in volume discounts on packaging materials and equipment. Additionally, co-packaging providers can leverage their scale and expertise to optimize the packaging process, leading to reduced labor costs and decreased waste. These cost savings can have a direct impact on a company's bottom line, allowing them to allocate resources more strategically and invest in other areas of their business.
4. Flexibility and Scalability
One of the key benefits of co-packaging is its flexibility and scalability. Whether a business needs packaging support for a seasonal product, a limited-time promotion, or a sudden surge in demand, a co-packaging partner can quickly adapt to changing needs. This flexibility enables companies to respond to market demands in a nimble and efficient manner, without incurring significant overhead costs or disrupting their internal operations.
5. Expertise and Quality Assurance
Partnering with a co-packaging provider means gaining access to their expertise and industry knowledge. Packaging specialists bring valuable insights and best practices to the table, ensuring that products are packaged efficiently, in compliance with regulations, and aligned with consumer expectations. Additionally, co-packaging providers often have quality assurance programs in place to guarantee that all packaging is done to the highest standard, reducing the risk of defects, recalls, or customer dissatisfaction.
6. Enhanced Customer Experience
The packaging of a product plays a crucial role in shaping the overall customer experience. Co-packaging allows businesses to leverage their partner's expertise to create packaging designs that are visually appealing, functional, and aligned with the brand's identity. By investing in quality packaging, companies can enhance their product's perceived value, differentiate themselves from competitors, and leave a positive lasting impression on customers.
7. Geographic Expansion and Distribution Efficiency
For businesses looking to expand into new markets or geographic regions, co-packaging can be a game-changer. Co-packaging partners often have multiple facilities strategically located to cater to different markets, enabling businesses to establish a local presence without the need for significant infrastructure investments. This not only saves time and money but also improves distribution efficiency, as products can be packaged closer to the point of sale, resulting in faster turnarounds and reduced shipping costs.
Co-packaging offers a range of benefits for businesses aiming to maximize efficiency and boost success. From streamlining operations and achieving cost savings to enhancing the customer experience and expanding into new markets, co-packaging can play a pivotal role in driving business growth. By partnering with a trusted packaging specialist, businesses can leverage their expertise, resources, and scalability to optimize their packaging processes and focus on what they do best – delivering exceptional products and services to their customers.
Working with Liquid Manufacturing Solutions, Inc. for private labeling service is a cohesive partnership to produce a tailor made blend. By protecting the quality and image of your brand with private labeling services, you are also purchasing and bottling your blends at competitive rates. To learn more abouyt how we can help you when it comes to co-packing, be sure to schedule a consultation with us today!
Categorized in: Co-Packing